Automatic timing with devices from MyLaps will be used in the Laugavegur Ultra Marathon 2019. The devices consist of a line that will be placed at the start and finish line that participants will run over and a chip. The chip is fastened to an ankle bracelet that each runner must fasten around their ankle securely. It's best to position the bracelet over the sock. Each chip has a number linked to the individual runner.
THE TIMING
The timing starts with a gunshot in each start group. Gun time in each start group is the time that is used in the results of the race and at the cut-off time locations. The personal time (chip time) for each participant starts when he or she runs over the start line and finishes when he or she runs over the finish line. Chip time gives the runner their precise personal result regardless of the runner's position in his or hers start group.
Gun time in each start group is used at the cut-off time locations when runners are stopped. All start groups will get 4 hours to leave the drinking station by Alftavatn and 6 hours and 30 minutes to leave the drinking station in Emstrur starting with a gunshot in their group.
The clock by the finish line displays the time that has passed since the first start group began the race. Five minutes elapse will be between start groups, the order of participants crossing the finish line is therefore not necessarily their order in the results.  
See further information about the start groups here.
Split time gates will be placed at the aid station exit in Alftavatn (22 km) and Emstrur (38 km). The participants will get their split time registered if they go through the gate. Hopefully, it will be possible to post the split times and results live on the web, but that depends on the signal on race day that can be very variable on the trail.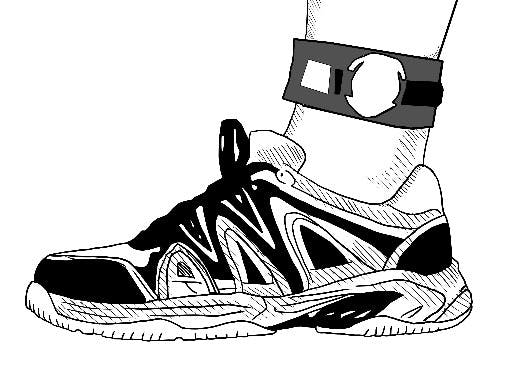 ANKLE BRACELET AND CHIP RETURN
All participants are renting the timing chip and bracelet. The rent is included in the entry fee. After the race, all participants must return their chip and bracelet to an assigned staff member. Staff members will be located at the emergency tent. For the participant, the chip is active for this run only. But the chips can be activated again and therefore is of value to the race organiser. PARTICIPANTS ARE KINDLY ASKED TO RESPECT THIS RETURN POLICY for both cost and environmental reasons. The chip and race number have been registered to the participant and are only valid for that person and this race. If the chip and bracelet are not returned the participant might be charged 5000 ISK for it.