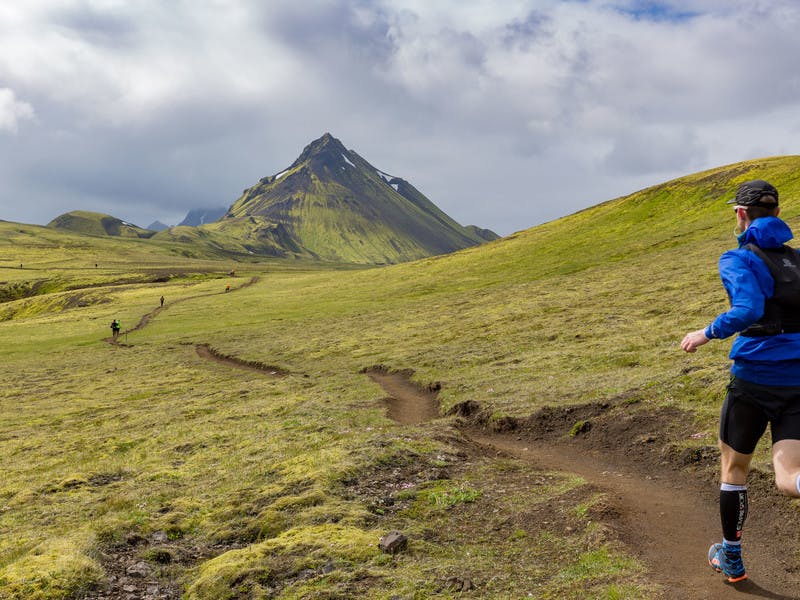 The Laugavegur Ultra Marathon is a 55 km mountain race.
This race is not meant for walkers, only experienced runners. Those who have reached the age of 18 are allowed to participate in the race. They need to be in a very good physical shape and are able to fulfil the following:
Have a good running background and be experienced in running off-track races for at least 30 km (18.6 miles)
Know their limitations and are mentally able to help themselves when needed in difficult circumstances.
Due to security reasons, all participants must have with them during the race a space blanket, a whistle and a mobile phone with the emergency number 112 saved. Before participants start running, race officials will do a security check to make sure everyone has those two things with them. If you fail to bring these things, an additional 60 minutes will be added to your finishing time as a penalty.
Understand that this race has time limits and a cutoff time of four hours exiting the drinking station at Alftavatn lake cabin (22 km - 13.7 miles) and 6 hours and 30 minutes exiting the drinking station by the Emstrur cabin (38 km - 23.6 miles) and train with the time limit to finish of 9 hours and 15 minutes, as a guideline. Click here for further information about the cut-off time.
Know and understand the importance of appropriate attire and nutrition. For further information read about runners' preparation.
Are willing and able to study and follow the race rules and the race plan.
Will sign the terms of the race when picking up their race package. Read the terms here.