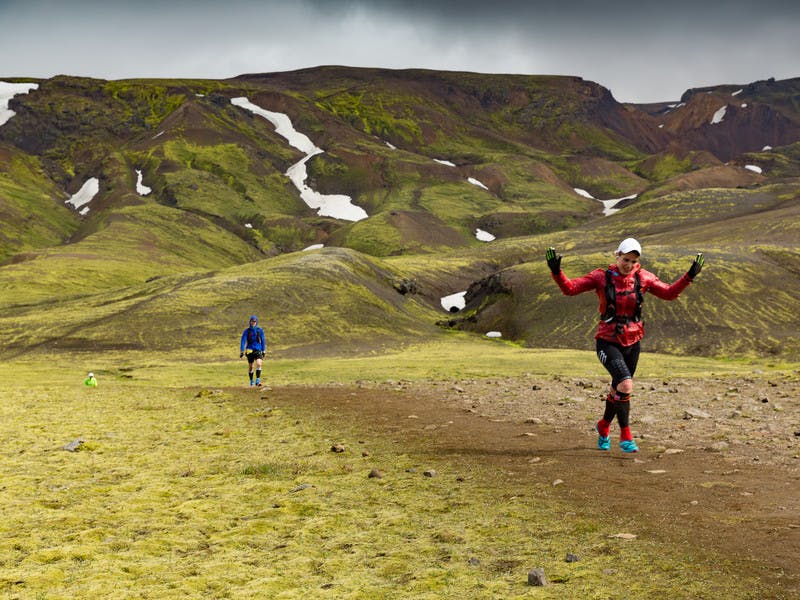 The Laugavegur Ultra Marathon gets good recommendation from runners all over the world. Here you can read few of them.
ANDREW CROSS

Hardest thing I've ever done, beautiful and wonderful diverse landscape. It was well run, friendly, but you need to prepare for this and ensure you get in on the cut-off times! highly recommend it.

Brigitta Hu

So great, just loved it. Thanks a for perfect organization and cheerful volunteers.

HENRIK TOUDAL OFFERSEN

Spectacular scenery and an extremely well organized race! Thanks for the amazing experience!

RANDALL PHELPS

This was an adventure of a lifetime! After not training hard enough last year and dropping out at the first cut-off, I was inspired to a new level of training this year. It was great to have the training pay off and to experience this course from start to finish! Absolutely amazing staff and organization. These folks know their stuff!!!

TOM WILKINSON

I have raced all over the world and haven't seen anything to rival the views of the Laugavegur Ultra. Breathtaking!

JOHN MCCARTHY

You can see all of the colors of Iceland in this race. Absolutely stunning. In 2015 we had lots of snow, so we were lucky. I highly recommend this race. The memories brought forth by this race will be deeply embedded within anyone who races it.

Simon

I would like to say again what a fantastic race it was (2010). I had a wonderful day and hope to come back in 2012 if I can get a place. The Icelandic people were so helpful and friendly it really made the day and everyone who I met in my 5 days in Iceland were fantastic. Well done Iceland!!!

HEATHER WELLS SEXTON

Amazing experience and well organized race! I can't wait to run it again!

GURI WAALEN BORCH

Great race, great organization, great nature! Loved it!

MARZELLE VAN DER MERWE

The most fulfilling thing I've ever done!
Beyond beautiful and great organization! Thank you!
Following are blog entries from runners on their experience when participating in the Laugavegur Ultra Marathon.
Lorenzo Maria dell´Uva (ITA)

JO MEEK (UK)

5:00:46 (2016 - brautarmet)

ANNE-CLAIRE CORRAL-BIROT AND JEAN-GUILLAUME BIROT (FRA)