Laugavegur Ultra Marathon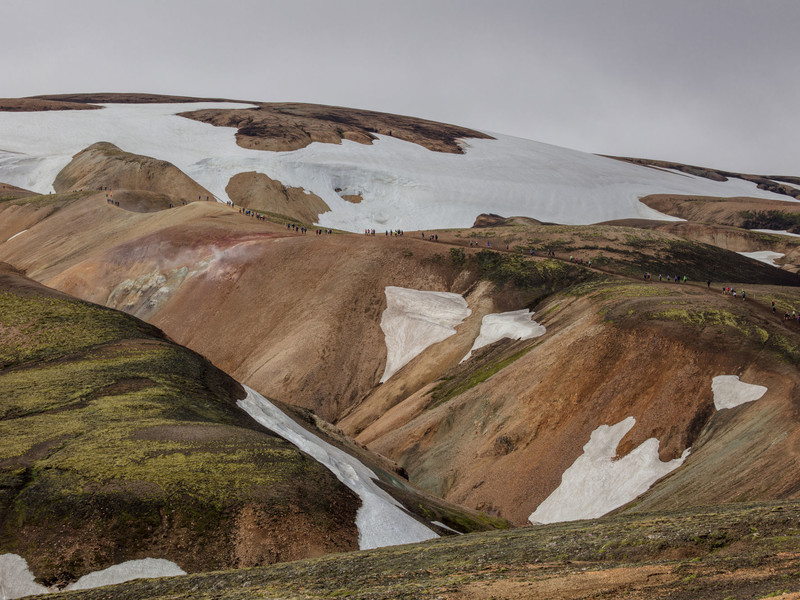 The Laugavegur Ultra Marathon is a 55 km mountain race that will take place for the 23rd time on Saturday, July 13th, 2019. Registration started on January 11th, 2019, and ended on January 14th. Registration for the next race that will take place on July 18th 2020 opens in January 2020.
The race is open to both men and women of 18 years old and up. It is very important that participants are well trained and prepared for mountain running.
Laugavegur is located in the southern highlands of Iceland and connects the nature reserves Landmannalaugar and Thorsmork. Due to it's location, Laugavegur is serviced for only a few weeks a year.
For many runners, the Laugavegur Ultra Marathon is the most enjoyable race in Iceland. The course takes runners through areas of outstanding natural beauty at the same time as being a very challenging course. Hikers normally cover this distance in four days. The course is multi-terrain; sand, gravel, grass, snow, ice, rivers and streams.